Once you decide you want to go on a rafting adventure in Montenegro, the next question that follows is this - how do you choose the right rafting tour? We are here to help you narrow down your choices so that you can plan a rafting trip for you and your group.
Rafting in Montenegro is a sought after experience for couples, families and other groups. When planning a rafting trip, you need to make sure you choose the one that is most appropriate for the whole group.
So, before you start thinking about this adventure, first look at your group. Take into account the different ages and experiences of your group. When you find your ideal group for this adrenaline tour, only then plan your trip and experience the best of the sport!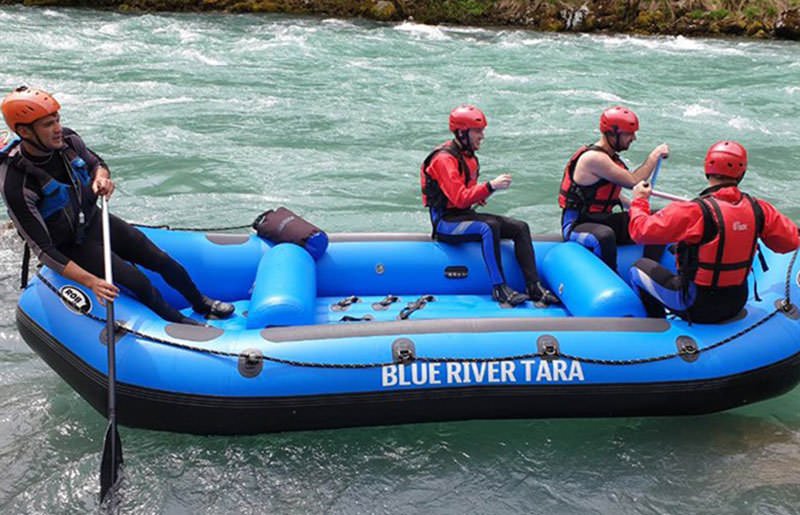 Within the tours, we at Blue River Tara Complex can offer you:
- Rafting Day Trip
- Two-Day Rafting
- Three-Day Rafting
- Weekend Rafting
- Special Offer
Book your adventure at our rafting center and experience the best of memories!