Although Tara is a mountain river with a refreshing water temperature, most of our guests cannot resist to swim in quieter streams. So, we practically go swimming, and it always goes with a swimsuit, sunglasses and sunscreen with a protective factor!
When you embark on one of our adventures, it will be enough to take a basic personal baggage. Along with your personal belongings, you will definitely need a towel or two. It is also necessary to bring a swimming suit that you will wear under the suits because nothing made of cotton can be worn under the neoprene. You will obviously need the means of personal hygiene and a pair of flip flops would also come in handy. For all activities on the water and in the water we will provide you with all the necessary equipment on the spot.
For a pleasant evening stay in our camp, especially in the open, with dinner, music etc. it is would also be a good idea to have a slightly warmer clothes because the evenings are always fresh (our advice would be a tracksuit or jeans and a sweatshirt or a light jacket over the shirt). There are no mosquitoes here but if you are allergic to insect bites you should have something prepared, just in case.
This would be a short list of things that you should take with you on rafting or some other arrangement, and if you accidentally forget the smile, do not worry - as soon as you arrive, good mood is guaranteed here!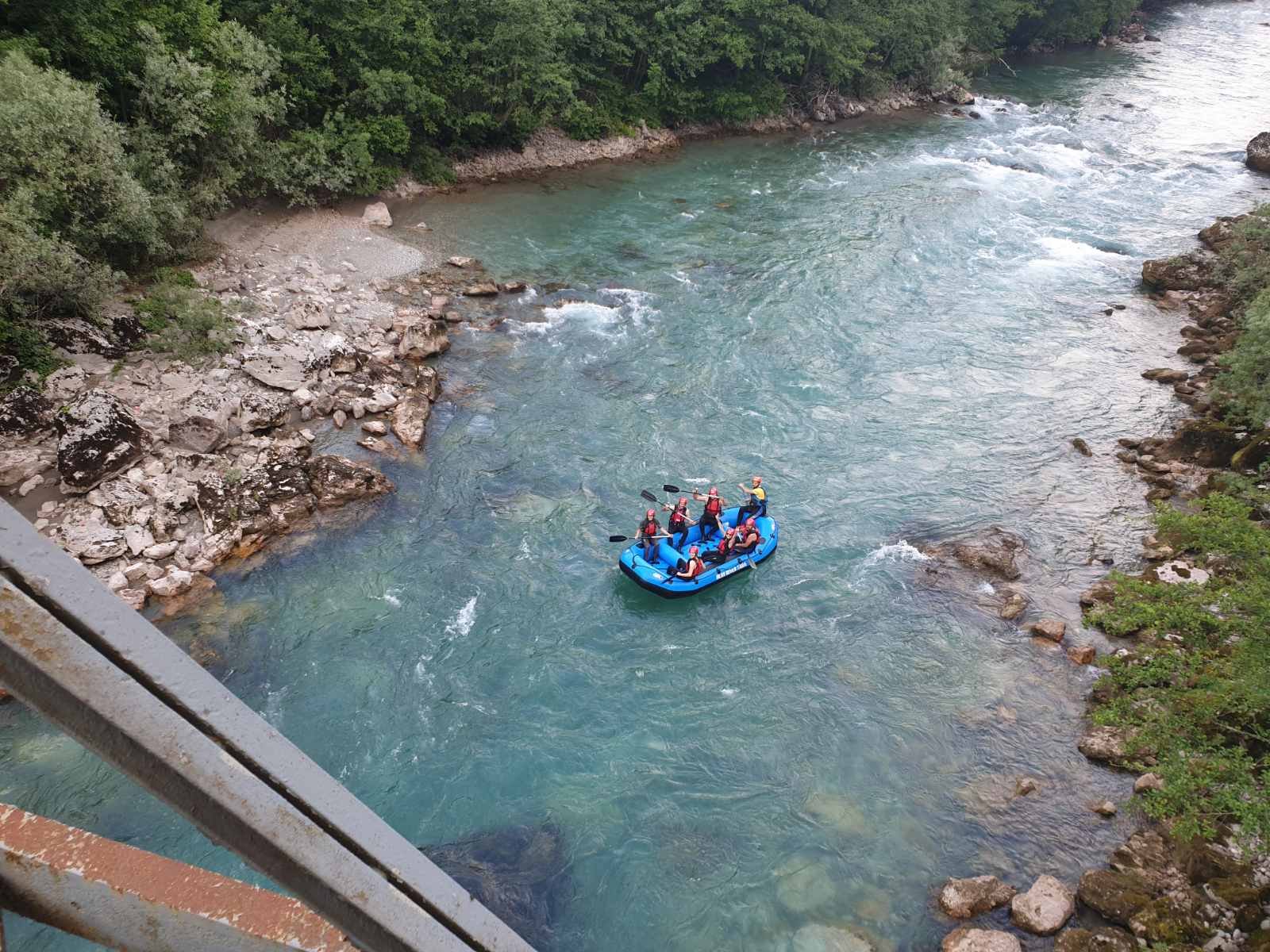 Blue River Tara - Rafting Center